Yes, They Think We Are Great!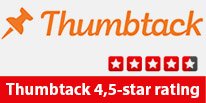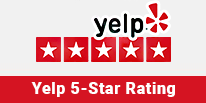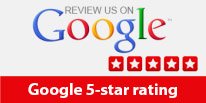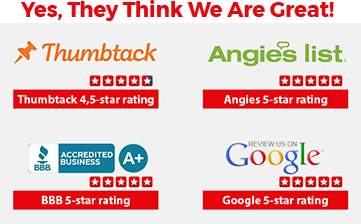 GE Monogram Appliance Repair Washington
Welcome to Allstar Appliance Repair LLC, your authorized repair service for all your GE Monogram appliance repair needs in Washington. Our team of skilled technicians specializes in providing top-quality service and expert solutions to get your GE Monogram appliances back in optimal working order. With years of experience and a commitment to customer satisfaction, we are your trusted professionals for GE Monogram appliance repair.
Why Choose Allstar Appliance Repair LLC?
When it comes to GE Monogram appliance repair in Washington, we are the best choice for several reasons:
Experienced Technicians: Our team consists of highly skilled technicians who specialize in repairing GE Monogram appliances. From stoves and dishwashers to washers, refrigerators, dryers, and ranges, our technicians have the expertise to handle them all.
Prompt and Reliable Service: We understand the inconvenience caused by a malfunctioning GE Monogram appliance. That's why we prioritize prompt and reliable service to get your appliances up and running as quickly as possible.
Comprehensive Repairs: Our GE Monogram appliance repair pros are equipped with the knowledge and tools to address a wide range of issues. Whether it's a faulty heating element in your GE Monogram stove, a leaking dishwasher, a malfunctioning washer, or any other problem, we have you covered.
Quality Parts and Solutions: We use only genuine GE Monogram replacement parts to ensure the longevity and reliability of your repaired appliance. Our goal is to deliver lasting solutions that exceed your expectations.
Convenient Service: We offer flexible scheduling options to suit your needs. Simply give us a call or contact us through our website, and we'll arrange a convenient appointment time for one of our technicians to visit your home.
Common Problems with GE Monogram Appliances
GE Monogram appliances are known for their premium quality and performance. However, like any appliances, they can experience issues over time. Here are some of the most common problems that GE Monogram appliance owners may encounter:
1. GE Monogram Stove/Range Issues
Common issues with GE Monogram stoves and ranges include:
Inconsistent heating or temperature control
Malfunctioning burners or faulty igniters
Oven not reaching the desired temperature
Uneven cooking or baking results
Our skilled technicians can diagnose the root causes of these issues and provide effective GE Monogram stove repair services, ensuring optimal performance in your kitchen.
2. GE Monogram Dishwasher Problems
Some common issues with GE Monogram dishwashers include:
Failure to start or complete a cycle
Water leakage or pooling
Poor cleaning or rinsing performance
Noisy operation
Our experts are well-equipped to handle GE Monogram dishwasher repair, restoring the efficiency and cleanliness of your dishwasher.
3. GE Monogram Washer and Dryer Troubles
When it comes to GE Monogram washers and dryers, you may encounter problems such as:
Failure to spin or agitate
Excessive noise or vibration
Inability to start or complete a cycle
Poor drying performance
Our experienced technicians are skilled in GE Monogram washer and dryer repair and can quickly diagnose and resolve these issues, allowing you to enjoy clean and dry laundry once again.
4. GE Monogram Refrigerator Malfunctions
Common problems with GE Monogram refrigerators include:
Inadequate cooling or freezing
Water leakage or ice buildup
Strange noises
Malfunctioning ice maker or water dispenser
Our team specializes in GE Monogram refrigerator repair and will efficiently address these issues to ensure your food stays fresh and your refrigerator operates at its best.
Reliable Solutions for GE Monogram Appliance Repair
At Allstar Appliance Repair LLC, we provide comprehensive solutions for all your GE Monogram appliance repair needs. Our technicians are skilled in diagnosing complex issues and providing effective repairs. Here's a glimpse of the services we offer:
GE Monogram stove repair: We fix heating elements, faulty igniters, temperature control issues, and more.
GE Monogram dishwasher repair: We address problems with starting, water leakage, cleaning performance, and noise.
GE Monogram washer repair: Our experts resolve issues with spinning, agitating, cycle completion, and more.
GE Monogram dryer repair: We tackle problems related to heating, spinning, drying efficiency, and unusual noises.
GE Monogram refrigerator repair: Our technicians handle cooling, freezing, leakage, ice maker, and other refrigerator malfunctions.
Don't let a malfunctioning GE Monogram appliance disrupt your daily life. Contact Allstar Appliance Repair LLC today to schedule an appointment with our trusted technicians. We're here to restore the performance and functionality of your GE Monogram appliances in Washington.