Yes, They Think We Are Great!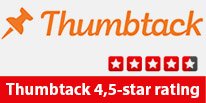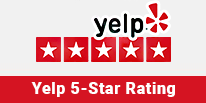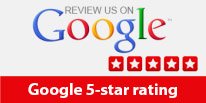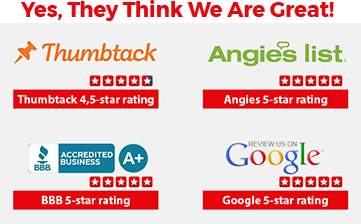 LG Appliance Repair Washington
Welcome to Allstar Appliance Repair LLC, your go-to destination for reliable LG appliance repair services in Washington. If you're experiencing issues with your LG appliances, our team of skilled technicians is here to help. With years of experience and expertise in LG appliance repair, we offer top-notch service and ensure your appliances are up and running smoothly again.
Why Choose Allstar Appliance Repair LLC?
Expertise: Our technicians are trained and experienced in repairing LG appliances, including stoves, dishwashers, washers, refrigerators, dryers, and ranges. We understand the intricacies of LG appliances and can quickly diagnose and fix a wide range of issues.
Authorized Repair Service: As an authorized LG appliance repair service provider, we have access to genuine LG parts and follow the manufacturer's guidelines for repairs. This ensures that your appliances are serviced with the highest quality components, maintaining their performance and longevity.
Prompt and Reliable: We understand the importance of having your appliances in working order. Our team strives to provide efficient and reliable service, aiming to resolve your appliance issues as quickly as possible. We value your time and ensure minimal disruption to your daily routine.
Convenient Service: We offer LG appliance repair services throughout Washington, making it easy for you to access our expertise. Whether you're in Seattle, Tacoma, or any surrounding areas, we'll come to your location and provide on-site repairs for your convenience.
Customer Satisfaction: At Allstar Appliance Repair LLC, our priority is your satisfaction. We take pride in delivering exceptional customer service and ensuring that every repair is completed to your utmost satisfaction. Our goal is to earn your trust and become your long-term partner for LG appliance repairs.
Common LG Appliance Problems
LG appliances are known for their reliability, but like any appliances, they can encounter issues over time. Here are some common problems you may face with LG appliances:
1. LG Stove
Problem: The burners on your LG stove are not heating up properly.
Potential Causes:
Malfunctioning heating elements
Issues with the control knobs or switches
Electrical connection problems
Solution: Our expert technicians will diagnose the problem, repair or replace faulty components, and ensure your LG stove heats up efficiently for all your cooking needs.
2. LG Dishwasher
Problem: Your LG dishwasher is not cleaning dishes effectively.
Potential Causes:
Clogged spray arms or nozzles
Malfunctioning wash motor or pump
Water inlet valve issues
Solution: Our skilled repairmen will inspect and clean the dishwasher's spray arms, unclog any blockages, and repair or replace faulty parts to restore optimal cleaning performance.
3. LG Washer
Problem: Your LG washer is leaking water.
Potential Causes:
Worn-out door gasket or seal
Malfunctioning water inlet valve
Defective drain pump or hoses
Solution: Our dedicated technicians will examine the washer, replace the damaged door gasket or seal, repair or replace faulty valves or pumps, and ensure your LG washer operates smoothly without any leaks.
4. LG Refrigerator
Problem: Your LG refrigerator is not cooling properly.
Potential Causes:
Faulty condenser fan or evaporator fan
Blocked air vents
Defective temperature control thermostat
Solution: Our experienced technicians will diagnose the cooling issue, repair or replace malfunctioning fans or components, clean air vents for proper airflow, and restore the cooling efficiency of your LG refrigerator.
5. LG Dryer
Problem: Your LG dryer is not generating heat.
Potential Causes:
Defective heating element
Faulty thermal fuse or thermostat
Issues with the ignition system (for gas dryers)
Solution: Our skilled repair professionals will inspect and troubleshoot the dryer's heating system, replace faulty components, and ensure your LG dryer produces consistent and efficient heat for optimal drying performance.
6. LG Range
Problem: Your LG range's oven is not heating up.
Potential Causes:
Malfunctioning bake or broil element
Defective temperature sensor
Issues with the oven control board
Solution: Our knowledgeable technicians will assess the range's oven, replace faulty heating elements or sensors, repair or replace the control board, and ensure your LG range provides accurate and reliable cooking temperatures.
Contact Allstar Appliance Repair LLC for Reliable LG Appliance Service
When you're in need of professional LG appliance repair services in Washington, trust the expertise of Allstar Appliance Repair LLC. Our skilled technicians, authorized repair service, and commitment to customer satisfaction set us apart.
To schedule an appointment with our LG appliance repair pros, simply give us a call or fill out our convenient online contact form. We'll promptly respond to your inquiry and provide the best solution for your LG appliance issues.
Don't let appliance problems disrupt your daily routine. Contact Allstar Appliance Repair LLC today for the best LG appliance repair service in Washington!